Leadership Team
T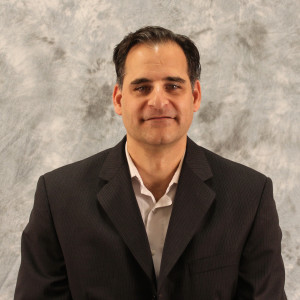 im G Topham
President / Principal Consultant
CBC Solutions, Inc. was founded by Tim Topham, a Technology Consulting industry professional with over 25 years experience. Tim's specific expertise is in integrating sales and operations to increase business efficiency and revenue. CBC Solutions, Inc. works with you to assess your environment and engineer technology solutions to streamline your business. In a way, we're the General Contractors of Technology.
Tim has worked with such industry giants as MicroAge Info Systems, SharePoint 360, Pointivity, Inc., and TechHeads, Inc. to name a few. He has run large-scale technology installations of complex computer solutions for large enterprises as well as small businesses. He is experienced in a variety of Technologies, Cloud Computing, Business Continuity, Network Design Services and Security.  Now, he puts his technology consulting experience to work for his clients.
CBC Solutions, Inc.'s technology consultants and partners know, that above all else, technology is about reducing business costs. Indeed there are many other benefits but, if it doesn't reduce overall costs, it needs to be improved. So often we see organizations struggling with costs and technology solutions that were never properly positioned around or customized for their individual business model. This hampers their ability to adapt to fast-changing workforce technology, grow their business, and reach their full potential.
Our goal is to change all that.
We've developed a large network of providers that are focused on expanding your business and reducing cost. Our founders all have over 20 years of experience managing IT Infrastructure so we understand the challenges business face.
We start with your business process to understand how your organization functions. Then we position technology solutions to work for your business. Solution Providers, Vendors and Carriers often get so caught up in selling their product or service that they lose focus on the client's business. As your trusted technology consultant, we work with the providers to keep your business on track.
This allows us to be 100% focused on our customers' business. We don't consider a solution effective until it works for your business, reduces total costs and manages risk; and that is a measurable statistic. We don't just say it helps your business, we validate it! Let us demystify technology solutions for your business.
Contact us today to discuss available technology solutions customized for your business.