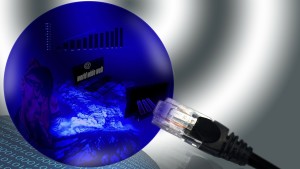 Telecommunications Services
Even the FCC agrees and says, "If you haven't completed a detailed analysis of your telephone bills in the past two years, there's a 90% chance you are being overcharged—possibly as much as 20%."
High-speed business Internet, site to site connectivity and voice are paramount to any business today. As telecommunications specialists, we have a nationwide network of more than 100 carriers in the telecommunications space. You benefit because we are completely vendor-neutral and act on your behalf to find you the best deal from the top carriers in your area free of charge.
Because as Ralph Nader said:  "Rather than getting better as a result of computerization, utility bills seem to be getting worse. They are indecipherable, lack itemization, contain inflated or phony charges, and cost customers billions of dollars a year."
The result is a savings of up to 20% or more, depending on your location, giving you additional money to invest in your business. Use that money to expand your business growth, hire, pay off debt, or enter new markets.
Our expertise as telecommunications specialists don't stop there. Once you choose a carrier, we help you decipher their services so you build infrastructure that supports your workflow, then we assist with contracts, and even implementation if you need it. Our Contract and Vendor Management services can't be beat. We're with you all the way.
Contact Us today for your free, no-obligation 15 minute phone consultation.
Relax, we got this.
We quote and implement:
Dedicated Internet Access (DIA)
Secure Point to Point
T1, EOC, Fiber, MPLS, VPLS
Voice PRI
SIP Trunking
PSTN
For a free online quote, click here