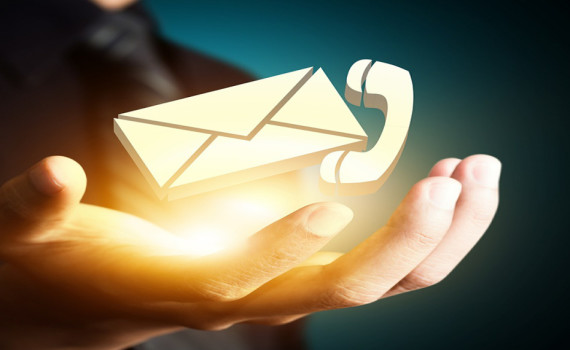 In today's fast paced environment, many businesses are turning to Telephony (the integration of voice, data and computing) to keep in contact with customers, suppliers and business partners.
Legacy business phone systems are being replaced with Voice over Internet Protocol (VoIP) and Hosted PBX systems at a very fast pace.
Major phone system vendors are pushing their Telephony products over the traditional onsite, digital phone system model.
With all the new features and vendors on the market, how do you decide what to buy and keep from getting locked into the wrong contracts or systems?
Fortunately, there are some great options now. Hosted services like UCaaS, Hosted VoIP and SIP Trunking are allowing companies to tap into the market with lower risk and at a fraction of the cost.
What is VoIP?
The term "Voice over Internet Protocol" defines a system where normal voice communications are converted to digital data that can be sent across your existing PC network, then converted back into voice on the other end, all managed by a cloud-based solutions provider. It allows for low-level integration with the computer. This in turn allows applications such as Outlook, CRM systems and other software to gain insight to calling patterns.
UCaaS can benefit your business by offering many features you wouldn't ordinarily have:
Detailed Call Tracking
Customer Relations Management
User-level call routing
Voicemail to email
Status based call routing
Call center management
Mobility
What is UCaaS?
There are many ways to convert to VoIP. The fastest and most scalable method is through "Unified Communications as a Service". UCaaS is a from of Cloud Computing service where a carrier provides all the features of an enterprise phone system from their location. With a hosted system, there is no equipment to buy and the system is managed and upgraded by another party. This architecture is also sometimes referred to as Hosted VoIP.
The architecture is very simple for the business. Pre-configured phones are plugged into the data network just like a computer, then configured with the users extension and contact info. from a dedicated web-based console.
UCaaS can offer many benefits to the business:
Easy to implement
Only pay for what you use
Bundled or free long distance rates
Fast setup
Enterprise level features at an affordable price
Enhanced Call Routing
A VoIP system allows you to be sure you'll never miss a call (unless you want to). Every user on the system gets their own extension and voicemail box. As an additional option, everyone can have a direct inward dialing (DID) number as well.
Users manage their own extension through a call manager application installed on their computer and/or mobile device. The call manager allows them to:
Record voicemail messages
Handle voicemail routing
Instant message co-workers
Define call routing
Call routing features allow the user to configure how incoming calls are routed. This is done through profiles.
For example:
Standard – At your desk, ready to receive calls
In a Meeting – Don't ring, send incoming calls to voicemail
Out of Office – Forward calls to mobile or an assistant
Extended Leave – Route calls to voicemail with a special announcement
These call profiles can be configured in any way you like. Once the profiles are configured, incoming calls will be handed in accordance with the Active Profile. A profile (otherwise known as "Presence")  can be made active in a variety of way:
Manually set by the user
Manually set by a designated assistant
Automatically based on appointments in a calendar
Automatically by time of day, day of week, etc
Mobility solutions allow a user to place and receive calls from an app installed on a mobile device. This allows users to make calls from their designated extension without having to give out a mobile number. Also, callers only need to know one phone number to reach you no matter where you are.
Computer Integration
Integrating the Call Manager application with the computer allows additional features not found in legacy phone systems:
Enhanced call logging with notes
Dial from Outlook
Log calls in CRM
Easy forward and conference calling
Quickly find presence status of another employee
UCaaS Additional Features
Nationwide Hosted PBX providers add more features not found in an on premise system:
Multi-location disaster failover
Unlimited long distance
System upgrades
Pay only for what you use
New features automatically implemented
Bundled services with Internet access, calling plan, etc. for even more savings
Conclusion
Business phone systems have come a long way since the days of calling a main number, then a 4 digit extension. Voice Over IP can greatly extend the features of the phone system to enhance the way you do business, improve productivity, and even low costs. Although there is some risk if you don't get connected with the right provider, it still outweighs the risk of having the whole system onsite.
Have a question about Voice over IP? Want to know if it's for you? Give us a call to discuss. We can help you decide if your business can benefit from a system like this and give you an idea of how much it will cost.