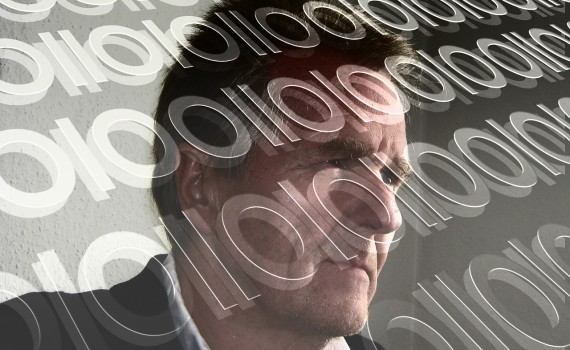 For a business owner, managing storage is probably not on the top of your radar. However there are big consequences to neglecting this task.
You should be aware of your storage management policies regardless of whether you store data onsite or in the cloud. Even if you sub out your storage management to a third party, in fact especially then.
Not managing storage can result in higher than normal costs, delayed response from your business as people spend time searching for information. Poor data management can also put you at risk from security threats as well as compliance and legal issues.
1. Storage is expensive
This may sound counter-intuitive if you've always heard the mantra that "storage is cheap". The fact is, Hard Drives and Storage Media is cheap, storage is Expensive.
Costs of storing data may look inexpensive with vendors practically giving storage away these days, but the management of that data is where the hidden costs are.
Backing up, restoring, searching for data, verifying it's authenticity, managing permissions and even moving the data to a new provider in the future add huge costs to the organization.
2. Data integrity is extremely important
Documentation that isn't accurate can often be worse than no documentation at all. Either way, it's never better.
If you can't verify that stored documents are the latest version and up to date with changing situations, you could be spending more time verifying the information than you would rewriting it.
When financial or legal documentation is incorrect, it could result in poor financial calculations, compliance violations and additional legal trouble.
3. Data retention is a balancing act
Every organization should have a data retention policy. Without it, documents pile up until they are completely unmanageable. A data retention policy instructs team members on when and how to archive and delete data.
However, there's another point to be made here.
The lack of a documented retention policy can get you into trouble in other ways. For example. I worked for a company once that was named in a lawsuit. The lawsuit wasn't about them, but the case demanded that they retrieve documents from 10+ years ago. This became a very time consuming task for the company and put a strain on Legal, Sales and IT departments that had to put off or delay other operations in order to respond properly.
If that company had a documented 7 year retention policy, they would have been able to avoid all that.
Likewise, data retention policies that are two short can cause compliance and legal issues as well. Hence, it's a balancing act.
4. There are compliances your company needs to follow
Most people know that financial documents should be retained for 7 years, but there are other compliances to consider as well.
If your company is required to meet HIPAA, SOX, ISO, SSAE or PCI standards, you could be non-compliant if your retention policy isn't properly aligned.
Since these compliances usually pertain to a specific type of data, it must be handled properly. Access may need to be controlled tighter than you're aware.
5. Not all information is equal
Stored information should be prioritized on two levels. First, there should be a security hierarchy to how data is managed. Team members should be allowed the minimal permissions to the documents they need. Secondly, heavily critical data should be stored in the most reliable and fastest media, while less critical data can be archived to less expensive and even slower media.
With these points in mind, you should be able to work with your technology staff and/or providers to develop a comprehensive storage management plan. This plan should encompass the classification, organization, security and retention of each document type.
Using Document Libraries, Folders, Groups and Metadata, documents can be organized in a logical way so that they're easy to find and secure. Version controls allow you to track and store multiple versions of critical documents without having to double up your storage.
There are many tools available to help you manage storage efficiently today. Using these tools wisely can help you save money, increase business efficiency, and avoid legal issues in the long run.
CBC Solutions is a Trusted Advisor of IT strategy and technology procurement. We can help design an efficient storage management policy as well position you will some of the best solutions and providers in the industry. Call now for a free consultation to help us save you time and money!
CBC Solutions
Trusted Procurement Advisors
Internet • Voice • Cloud
(619) 784-5211
info@55x.6e8.myftpupload.com